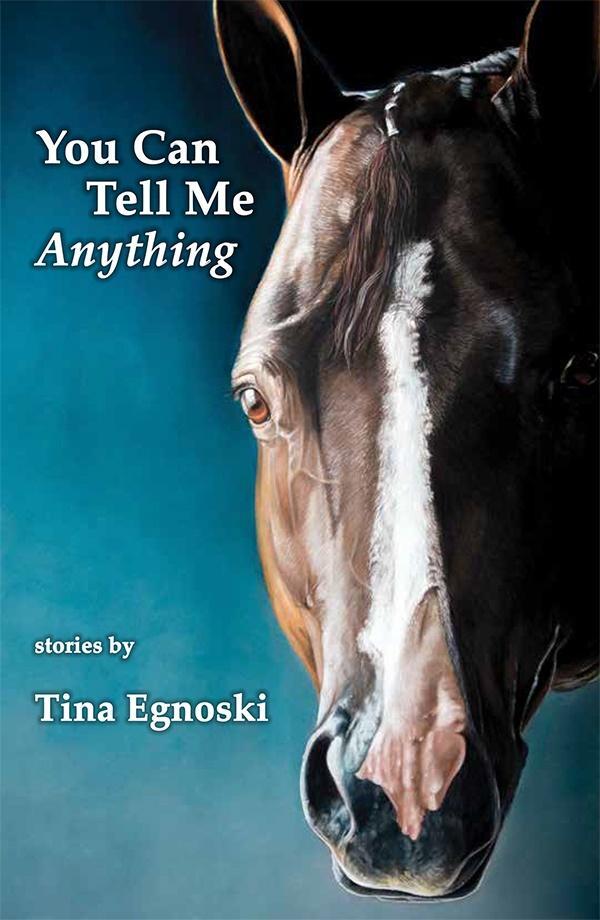 YOU CAN TELL ME ANYTHING: STORIES
Mint Hill Books, 2020
This collection explores issues of grief, isolation, infidelity, and moments of joy. The characters range from a 13-year-old girl who observes the effects of the Vietnam War draft on a neighbor to an elderly woman with dementia who, while gardening at night, sings Broadway show tunes to her dead husband. The title story focuses on the relationship between a father and his daughter as she struggles with an unwanted pregnancy. At the heart of the collection is family. Not just the nuclear family of parents, children, spouses, and siblings, but also the bonds of community, which include the unique blend of cultural assumptions shared by a group of people who inhabit the same region.
PRAISE
"Tina Egnoski is, quite simply, a beautiful writer. With knife-edged detail, Egnoski draws us into the expansive worlds of her characters at the turning points their lives. She immerses us in their trials so completely, we cheer for them even as we achingly watch them struggle with the deep-heart matters of life that mirror our own. The skillfully-crafted stories in this collection remind us that the people who brush our lives, however lightly, fan behind them a wide wake of experiences, memories, and emotions that are no less real than our own. What a delightful and satisfying read by a writer working at the top of her game." --Karen Lee Boren, author of Mother Tongue
"You Can Tell Me Anything is a clear-eyed, moving collection of stories. Tina Egnoski explores the dynamics of family in all their unexpected iterations. She champions the outcasts and underdogs in memorable prose. These are smart, unsentimental tales with an unmissable heartbeat." --Erica Wright, author of Famous in Cedarville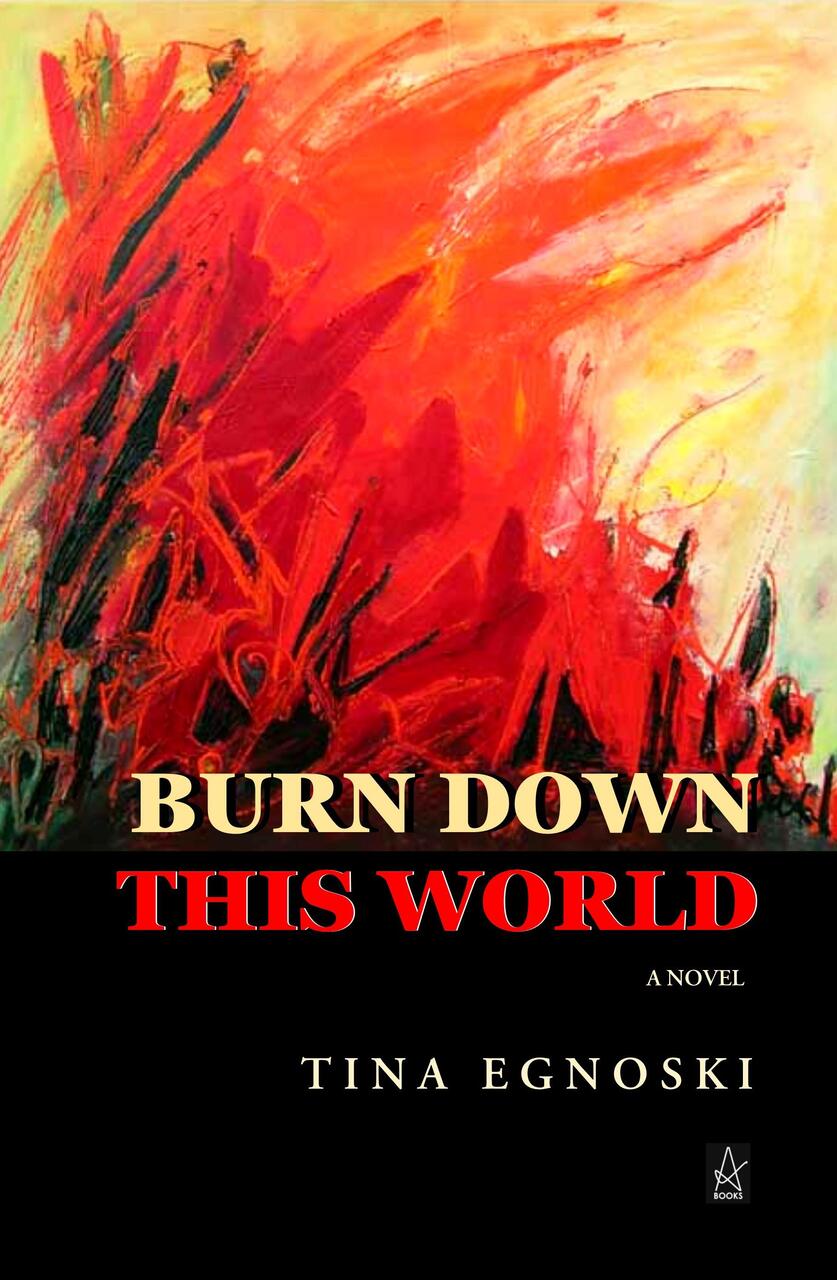 BURN DOWN THIS WORLD

Adelaide Books, 2020
Celeste Leahy feels stuck in midlife: working a dead-end job, co-parenting a teenage son, and caring for a mother with dementia. When her estranged brother appears on her doorstep intent on reconnecting, she's forced to examine her choices. Reid, now a famous poet, has built his life and career, Celeste believes, at her expense. The heart of their rift goes back decades, to a violent act that took place while they were college students protesting the Vietnam War.
Now, as Reid insinuates himself into her day-to-day, Celeste must make peace not only with her brother, but also with her younger self, reliving and, finally, accepting the past and how it shaped her present. With poetic language and a strong sense of place, Burn Down This World illuminates the ways a fractured family can mend, if not heal, old wounds.
PRAISE
"The Sixties are long over—sex, drugs, and political revolt—but Celeste Leahy's midlife reawakening is remarkable. It turns out all of that passion and rage and youthful vitality still simmers in a life gone seemingly quiet. Tina Egnoski's Burn Down This World is a firecracker, a debut novel you won't want to put down." —Marcy Dermansky, author of Very Nice
"Like the fire raging in the distance, the past threatens to engulf the carefully constructed lives of these characters. Beautifully imagined, Burn Down This World is alive with history's reverberations for a country and a family forced to come to terms with its own complicity and, finally, its courage. Sweeping and intimate, this is a deeply compelling and moving novel." —Hester Kaplan, author of The Tell
"Set vividly amidst the 1998 Florida wildfires, Burn Down This World finds even greater heat in the smoldering aftermath of the Vietnam era, when a sister and brother, initially united in antiwar activism, take diverging paths. This absorbing riff on the prodigal son story explores the tensions between rebelliousness and responsibility, leave-taking and loyalty. With soulful nuance, Egnoski shows us how the ashes of resentment can give rise to green tendrils of forgiveness—for one's family and, most importantly, for oneself." —Michael Lowenthal, author of The Paternity Test